extra virgin olive oils
Palacio Marqués de Viana & Patio de Viana
SUBLIME EARLY HARVEST BLEND
Our Arbequina, Picual & Royal olives are collected in two very special moments of the harvest: at the very begining when tasting notes are fresh and powerful & the last days of the early harvest when olives start expressing their delicacy and swetness. Our Sublime Early Harvest Blend is for gourmets who look for elegant and delicate flavours, as well as for chefs who want a versatile EVOO for their dishes. Thanks to its delicacy, it's highly recommended for those who want to initiate their palate in the world of extra virgin olive oils.
TASTING NOTES
Complex and elegant tasting notes with a smooth yet bold entry & fruity aroma. Almond, artichoke and aromatic herbs such as rosemary are the first notes, then comes the apple, quince and banana ones.
Medium structure and good persistence. Balance and harmony.


FOOD PAIRING, EATING SUGGESTIONS
Excellent for seasoning, mayonnaises, with any kind of vegetables, white fish, meats, pasta, fruits, chocolate and desserts.
AWARDS


THE PALACE BLEND, first day of harvest
Our Arbequina, Picual & Royal olives are harvested only the first day of the harvest, looking for all the freshness & the best harmony of the three varieties in only one, unique and surprising EVOO. Thanks to its amazing blend of flavours & aromas , The Palace Blend is perfect for foodies who look for new and unique flavours that have never experienced before and also for chefs who want a complete EVOO which stands out in their dishes.
TASTING NOTES
Green extra virgin olive oil of fresh and fragrant olives.
Predominant tasting notes reminiscent of tomato, mint, freshly cut grass, green wheat; and secondly, to apple, green almond, green banana and kiwi. Good structure and persistence.


FOOD PAIRING, EATING SUGGESTIONS
Excellent in both hot and cold vegetable creams, rice, pasta, meat & grilled fish, oily fish and meat carpaccio.
AWARDS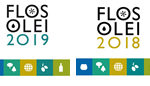 PATIO DE VIANA PICUAL
It's a green extra virgin olive oil, fresh, clean & fragrant. The cereal and vegetable tones stand out in this bright green olive oil, where ripe tomato, artichoke and cereals are especially notable. Balanced and persistent in mouth. It's the perfect example of the fragrant personality of the Picual variety.
SUGGESTIONS OF USE
Salad dressings, vegetable creams, cured ham, BBQ, cured cheese, anchovies, smoked food.
PATIO DE VIANA ARBEQUINA
Balanced and harmonious extra virgin olive oil. Delicate aroma of sweet olives that remind to ripe fruits such as banana or red apple, and also to dry fruits as almonds. It's a golden green EVOO. Gentle and sublime enter in mouth. Sweet & fruity.
SUGGESTIONS OF USE
White fish, vegetables, creams, desserts, fresh or not cured cheese, ice creams, mayonnaises, sauces.